1/15/18
3 Females available to leave in Feburary 2018!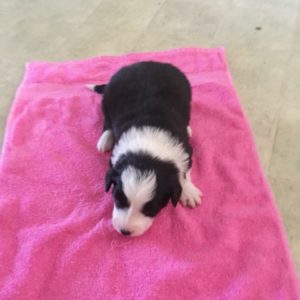 If interested please take the time to complete application along with half of purchase price, this will assure best picks in the litter, you only have to choose when one suits you. . Follow us on Facebook for the most up to date info. Price $2000 plus $500 if S+H is needed. You are guaranteed a healthy puppy as per our contract that will be provided at time of sale as well as guarantee against hip/elbow dsyplsia and collie eye! ect.
  Email: jtailbc@gmail.com or text 484-719-9992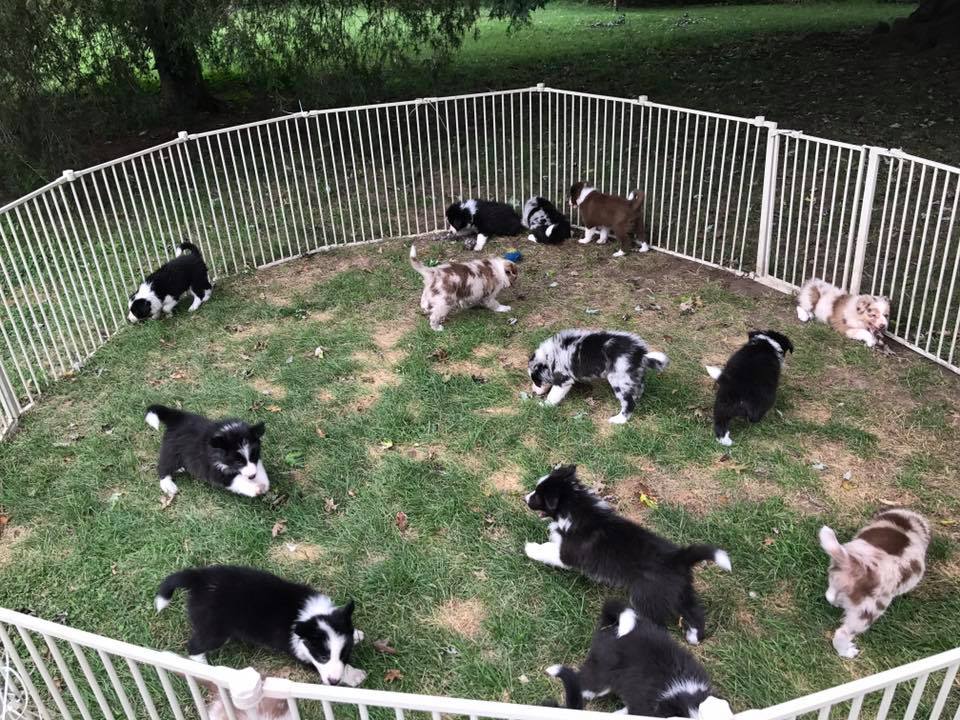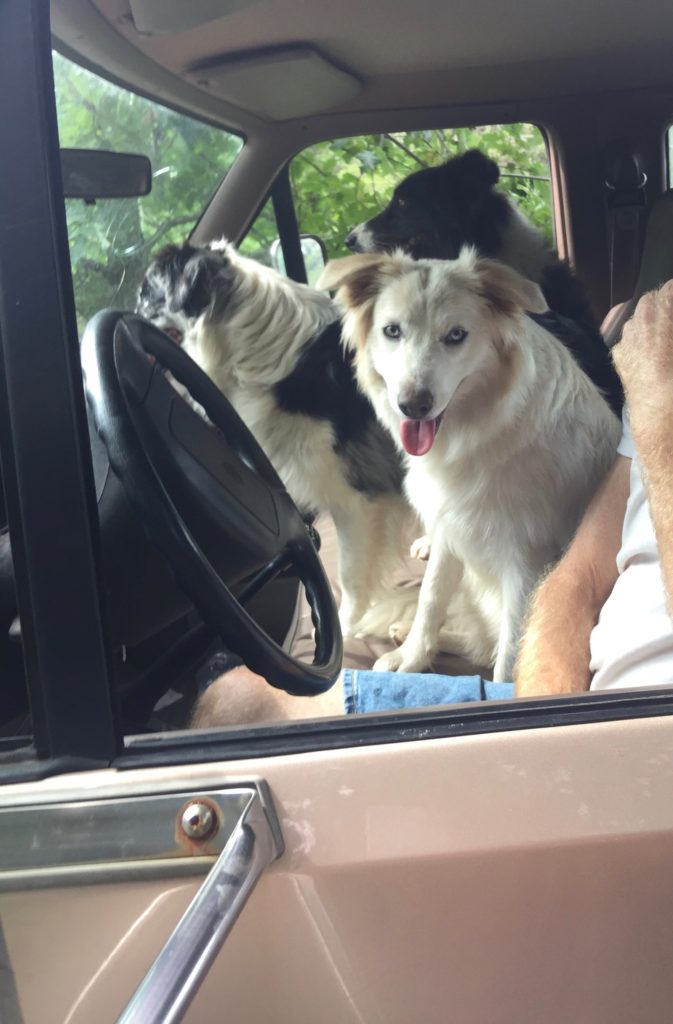 Taking deposits. Email or text if interested. 484-719-9992  jtailbc@gmail.com
$2000 for limited registration purebred papers, 30k for co ownership, 4k for full registration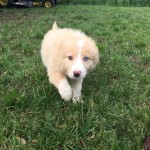 (parents have been health tested)
For fastest response:
 Text 484-719-9992, or Email jtailbc@gmail.com
puppies from these lines have made titles in every venue: Agility, Obedience, Rally, Herding, tacking & confirmation.
If interested in a current or future litter please fill out an application. 
 Facebook ( jtail border collies ) for up to date pictures and litters!
GUARANTEE AND WARRANTY ON PUPPIES UNTIL THEIR 1st BIRTHDAY AGAINST HIP/ELBOW DYSPLASIA/COLLIE EYE AND TNS
Please come back and visit my website from time to time for updates and pictures and or contact us. More often than not, my puppies are sold/reserved prior to being born if not shortly afterwords.  If interested in being put on my waiting list for a chosen litter, an application must be filled out, and a $500 non refundable deposit will secure you with a future J-Tail puppy 🙂  You will be placed on my waiting list only after the deposit is  received.  Deposits can be paid either by paypal or by check. (Do not send cash through the mail)   The order of the waiting list is based on the order in which the deposits were received.   Cash at pickup or direct deposit. A certifed bank check is fine but must be received 2weeks prior to pickup.  Holding your puppy after 8 weeks is no problem once paid in full however a small fee of $50 per every 7th day will be added for the care of your new puppy.  Come with a check at pickup you will go home without a puppy…period! Cash in person in person at pickup. All my dogs are sold with limited registration, this means you will get their purebred papers from either ABCA or AKC  and you will have the option to purchase their pedigree however you will not get papers from any of the off-spring if you ever breed a J-Tail Dog. I do not sell to pet brokers or pet stores! Rest assure I keep in contact before, during and after purchase and here to help in any way I can. I usually send updated pictures every week to their new owners, and have many references upon request!
Included with purchase of a wonderful J-Tail puppy is a Health Warranty* , Certificate of clean bill of health, current vaccines(DAPP), 3 demormings(Nemex) Puppy pack including information. Puppies will be started on raw food and toys! (they are spoiled and loved here and leave spoiled as well!) Please feel free to ask for references from our previous HAPPY Customers. Puppies DO NOT LEAVE UNTIL  8 WEEKS OLD…PERIOD.
Most all GPS/navigation systems will bring you right here, or i can provide detail instructions as well, Everyone i ask seems to have no issues.  (10miles off the morgantown/reading exit of PA turnpike(76) or 10 miles from the lancaster/reading exit of 76)
(dogs/puppies shown below not for sale!!!)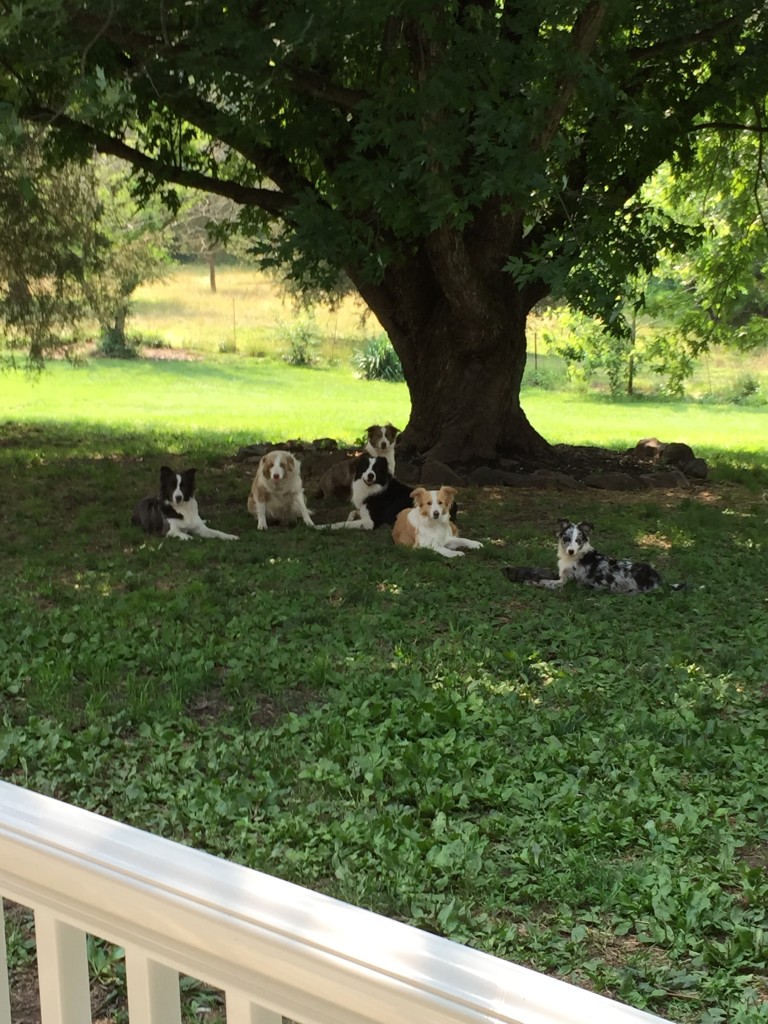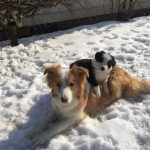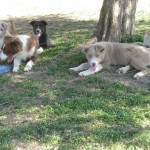 Also watch my updates by "liking us on facebook" @ J-Tail Border Collies !!!
Email JTailBC@gmail.com       TEXT 484-719-9992
J-Tail Border Collies LLC is licensed and inspected by the PA Dept. of Agri.
Please feel free to ask any questions and or discuss about being added to my waiting list. Feel free to fill out puppy application. Can provide references upon request. I do require half purchase price in order for us to hold a puppy for you.  Deposits are non-refundable BUT ARE TRANSFERABLE*(ask for details) Direct deposit or certified bank check is accepted for payment of deposit.  I do require that the rest is paid in cash upon pickup of your puppy and receipt will be given.  Thanks for stopping by, hope you enjoy the rest of the site!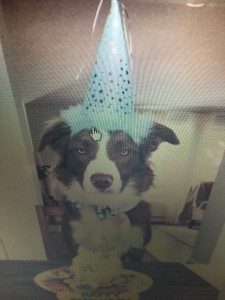 Our opinions:
If raw feeding is not an option, dog food with Chicken , Fish or Lamb as the first ingredient , with no chicken or poultry by-product meal. With  no corn , wheat or soy protein is my preferred method of pet food such Blue Buffalo wilderness or taste off the wild, ect.   Even though it costs more then other grocery store commercial brands, the  quality out weighs the price in every aspect,  from future vet bills and even  eating less  because they will be eating a high quality food without eating the fillers most commercial dog foods use such as the  chicken and poultry by product and corn used as a filler
Quality food/meal: A raw diet , Barf , Orijen , Blue Buffalo , Wellness Core ,  Newmans Own , Natural Balance  , Merrick, innova, ect
Border Collie general information:
well-balanced, medium-sized, displaying grace & agility in equal measure with substance and stamina
energetic, eager, alert, intelligence(smartest dogs!)
fenced yards are best to keep your border collie safe outdoors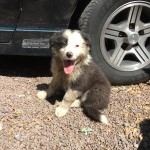 driven to participate in as many family activities as possible
Performance activities: herding, agility, obedience, daily running, biking and other outdoor activities provide the exercise they need.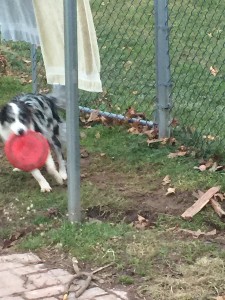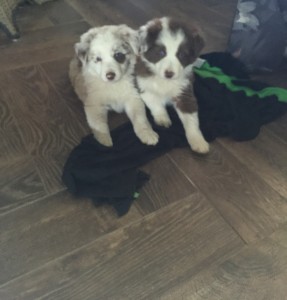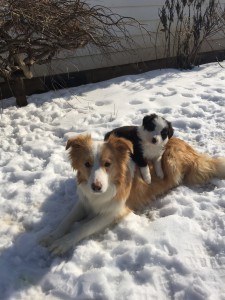 Beautiful border collie puppy pictures from here in north east; in the heartland of Lancaster PA of past & current jtail border collies. Plan a trip here with so much to do in the area for everyone.
Shady Maple smorgasbord and grocery store-(its worth it!)
Bird-in-hand-shoppes
Litiz -small village of shoppes, visit Wilbur chocolate factory
Googleworks (reading)
sight n sound theater
maple grove raceway
numerous campgrounds
green dragon – open only fridays, very old, popular, venders, food, live stock auctions.
Dutch Wonderland- younger kids, as well as Hershey park, available there is the ride that allows you to sit while touring how the chocolate is made.
Stouts Brewery, many pretzel factories, Reading VF outlets, Lancaster Tanger outlets,and so much more.
Trained and training cute tri colored black and white , red, sable, blue merle and gold border collie puppies and dogs. Great dogs and puppies for working farms with sheep and cattle as well as agility and performance events, shows, news, photographs all here in the heartland of our Lancaster county kennel. Genetic, pedigrees, good health, reputable breeder and if I cannot help, I may be able to point you to a breeder near me with a list directory. North east family raised border collie puppies born in our house! Border collies are the most popular for many reasons, so feel free to ask any questions you may have about this wonderful working breed. Registered with ABCA & AKC for the farm or companion. We love out border collie puppies. Colors greatly vary from gold, red, lilac, chocolate, sable blue merle and of course black and whites and although some may be more uncommon in your area none are rare. We have parents tested to help assure our puppies for sale are healthy now and later. The puppies and dogs here on this page are not available, please take a look at the available puppy page and or check us out on facebook at J-Tail border collies.